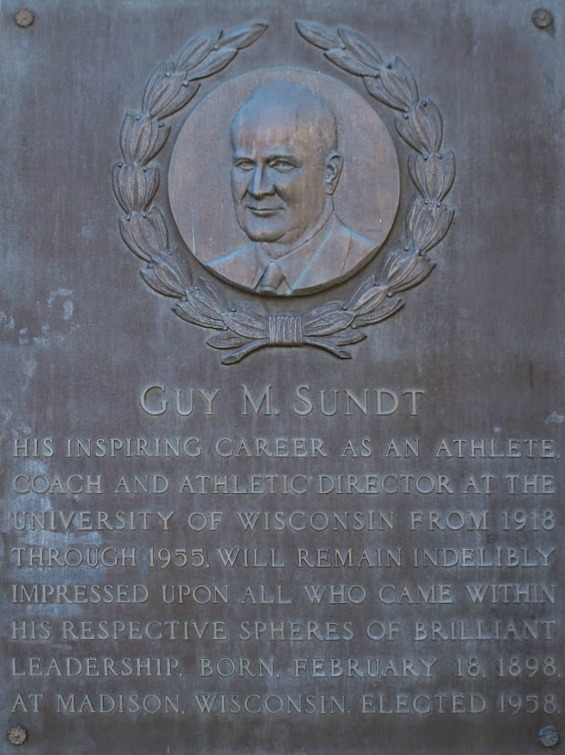 Guy Sundt wore many hats for the University of Wisconsin. He won eight letters in football, basketball and track and field. He was the team MVP and received honorable mention All American honors in football in 1921.
Sundt returned to UW shortly after graduation in 1922 to become an assistant coach in the same three sports he competed in as an athlete. His 1948 cross country team won the Big Ten title and finished second in the NCAA national championship. UW had more individual champions in track and field under Sundt's coaching than any other period in school history.
Sundt later was director of the Wisconsin Interscholastic Athletic Association and athletic director at UW.