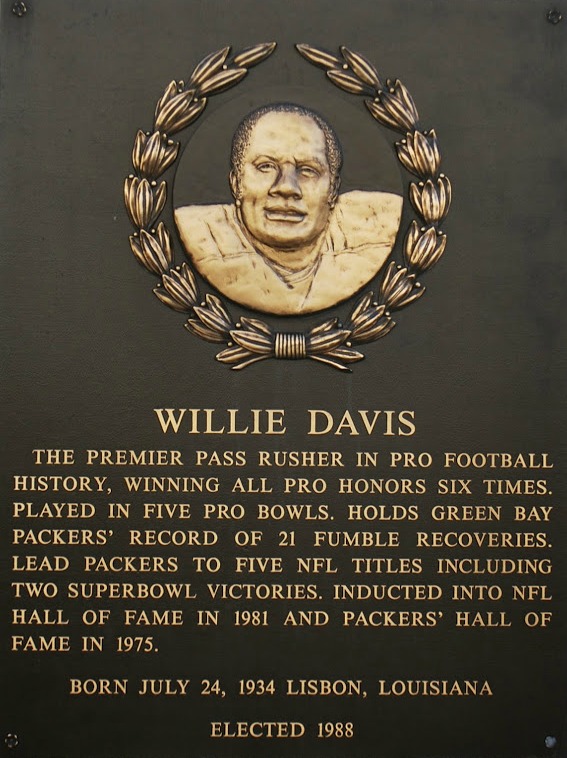 Willie Davis came to the Green Bay Packers from the Cleveland Browns as an underachieving defensive lineman and under Vince Lombardi became one of the all-time great defensive ends. Davis earned All Pro honors five times and played in five Pro Bowls.
Davis held the all-time Packers' record for fumble recoveries and became one of the premier pass rushers of his era. He was a major contributor to five NFL titles in the 1960s.
Davis, who played his college football at Grambling, was inducted into the NFL Hall of Fame. After his football career, Davis became a successful businessman, owning radio stations and other businesses.